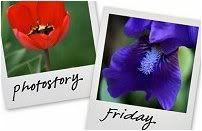 Hosted by Cecily and MamaGeek
Man I am far behind at updating this blog. Things are busy but good. Last class has started and tomorrow I go to graduation. I have my first paying gig this weekend (working on my side-biz) and my youngest
baby
toddler turns two on Monday. Its almost summer and my 1st grader will soon be a 2nd grader.
Luckily I am trying my hardest to capture it all with my
365 project/blog
.
I will try to update this blog more often as well. I know I slack. So here are a few recent ones in the mean time
Baby and me - who needs a serious haircut.
She asked me to take her pic today, can't say no to that!
And my handsome, sweaty man who loves to camp and ride bikes.