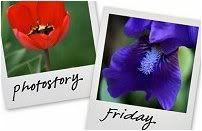 Hosted by Cecily and MamaGeek



Happy New Year to all! Hope you had a great night. We went to dinner with friends and then slept in since the kiddos were at the Grandparents. Woo!

So new year comes new obsessions in photography. The first is I am gearing up a new website/blog and new logos and working on getting a portfolio together. What that means is, starting in 2009 I will attempt start taking on 'clients' (which really means friends) to start Portfolio Building sessions. If that goes well, maybe...just maybe, I will take on professional clients. Yes...I am thinking of taking the plunge, but just PT only (not to mention until June I will be finishing my MBA to include a 50 page thesis, so needless to say, I won't have a ton of free time). I just need new subjects to practice on cause my kids are tired of the looks of my camera. I am beyond nervous but I really need to start someplace so slow and steady it will be!

The second thing is I am going to do a 365 project for the year. Since I take tons of pictures each and every day anyway, I thought I would put together Project 365 of 2009.




I will be keeping track of these both on Flickr and on a separate 365 blog that I created.
Project 365 Blog
Oh and I will
NOT
be doing all Self Portraits for this project. I plan to take one shot each day of anything I want. :) No one wants to see that many pics of me anyway.
So....big year, big obsessions, big goals. Wish me luck.