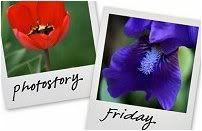 Hosted by Cecily and MamaGeek


We are Jewish and celebrate Hanukkah. However, my hubby's family is not. We go to their house on Christmas Eve and Christmas day each year. Often these two holidays fall at the same time.
This year my son is old enough to light the candles himself.
Happy Holidays, Merry Christmas and Happy Hanukkah to all out there in the blogsphere.