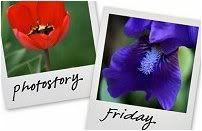 Hosted by Cecily and MamaGeek
Ever see that friends episode where Ross was explaining that he was a master of Kar Ra Tay? Man I loved that one. Anyway, I signed my son up for Karate this fall. At first he loved it, then not so much and now back to love. I was hoping it would help with discipline, focus and of course his boundless energy. Well it hasn't helped much with any of it but he has learned a lot. Now he wants a Karate outfit. Since I plan to sign him up for another class in the spring maybe I will swing for it. Here he is showing off his moves.
Here's his scary punching look:
And his side kick:
I think he's ready for competition, thoughts??